Daily Archives:
June 4, 2010
This about sums it up…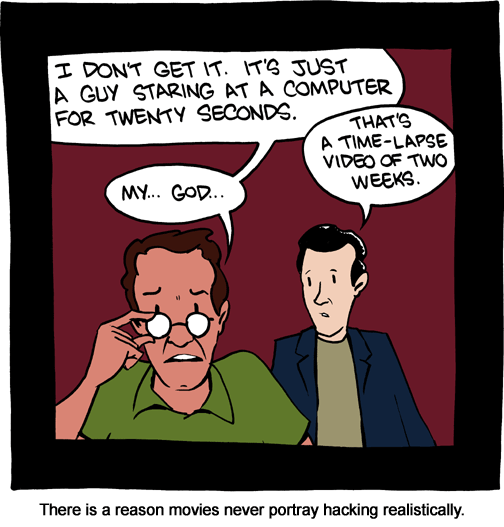 From smbc-comics.com
If you recently bought a Shrek glass from McDonalds, you need to throw it away ASAP.
An article on CNN says that "McDonald's is recalling 12 million drinking glasses featuring characters from the "Shrek" movie series because the paint used contains cadmium, which can pose health risks… The 16-ounce glasses were sold for $2 each at McDonald's locations across the country in May and June to promote the new movie "Shrek Forever After 3D."""
"While no injuries were reported and the cadmium level in the glasses is low, long-term exposure to the metal can cause adverse health effects. Cadmium, which at high levels is a carcinogen, can cause kidney and bone damage."
Perfect for using in cups that children will be drinking from!
McDonalds has offered to give a full refund for the purchase if any of the recalled glasses are returned to the store.